USS VIRGINIA BASE ANNUAL PICNIC
THIS PAGE HAS BEEN LEFT PRETTY MUCH 'AS IS' FROM THE 2017 PICNIC SO IT CAN BE USED AGAIN FOR THE 2018 PICNIC.
THE FOOD FOR THE 2017 PICNIC WAS PROVIDED TO US BY MISSION BBQ AS A DONATION - AND WE ENJOYED IT SO MUCH WE'RE HOPING THEY WILL MAKE A SIMILAR DONATION FOR THE 2018 PICNIC!
WHAT?

USSVB Annual Picnic

WHERE?

Al & Mary Ann Ptasznik's Home

ADDRESS?

6721 Lake Pointe Drive
Mineral, VA 23117-5007

WHEN?

Saturday, October 13, 2018

WHAT TIME?

Arrive between
Noon to 1:30pm

THEN WHAT?

Dive the boat at 1:30pm for the invocation and
to begin eating

MEETING?

YES - An abbreviated meeting will be held AFTER we eat to include our honor ceremonies, 50/50 raffle draw, announcements & benediction

THEN WHAT?

SURFACE THE BOAT!!

Click on the "Directions" link in the map address box below.

Type in the address you are departing from in the "Choose Starting Point" field on the page that comes up.

This will build a custom map for you which includes driving instructions.
PARKING
There is some parking out front along the drive in a perpendicular fashion, then more along the road. See the red mark-ups on the aerial map below. Al or a volunteer can help by running the golf cart around to assist people in carrying things down back.
Aerial view of the Ptasznik home with red marks showing parking areas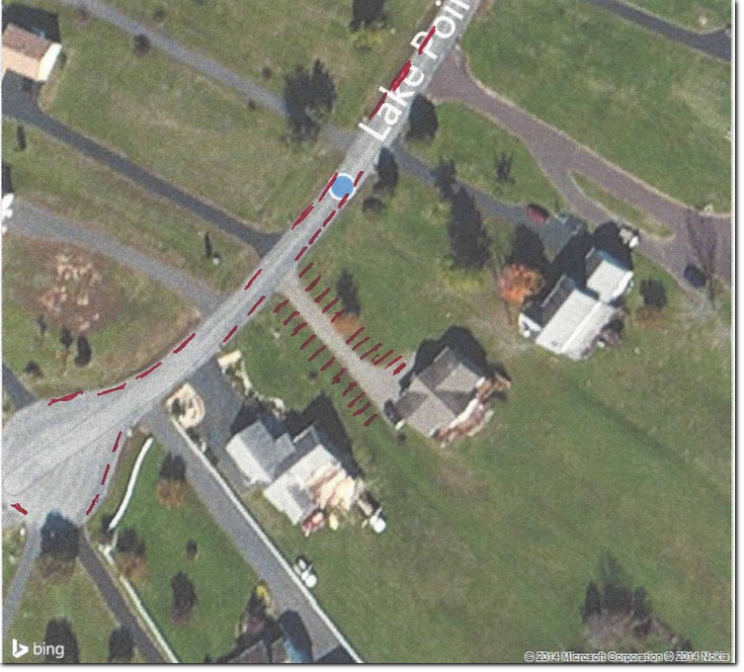 MENU, UTENSILS & SEATING
(This page was updated on November 03 2017)
This web page is adjusted from year to year, being used as a template of sorts to cover past and future picnics without rebuilding the whole thing. The specifics on the page may or may not change from year to year, but can be used as a general reference.
NOTE: *** Thanks to Mission BBQ Community Ambassador, Serrine Sorrell, for arranging to have Mission BBQ donate most of the food for our 2017 picnic. Kenn McDermott picked it up at their Charlottesville store on the morning of the picnic and their preparation and packing of everything to feed 50 people was outstanding!
2017 PICNIC ATTENDEES
1. Mission BBQ donated the following:
(Kenn picked up the food from Mission BBQ and arrived at Al's house around 12:30pm).



Pulled Pork Barbecue

Pulled Chicken Barbecue

Four Pounds of Texas-Style Brisket (purchased by the Base separately to augment what Mission BBQ donated)

Coleslaw

Baked Beans

Macaroni and Cheese

Slider Rolls

BBQ Sauce

Plates

Cutlery

Serving Spoons & Tongs



NOTE: The food from Mission BBQ was not in insulated containers. However, it was in oven safe pans and was kept warm by the way they wrapped the pans with tin foil and then placed the pans into cardboard boxes.



2. Kenn & Della McDermott had picked up a large quantity of items from Sam's Club for the 2014 picnic and restocked a few supplies for the 2017 picnic as requested by Al based on their inventory (which is indicated below in parenthesis) - although for 2017 the Mission BBQ's donation included cutlery and plates so at least some items did not require updating.
Large Paper Plates (Al has 80 left, plus Mission BBQ is supplying plates)

Small Dessert Plates (Kenn & Della have an unopened pack of 200)

Napkins (Al still has hundreds)

Cold Cups (Al still has 80 left)

Hot Cups (Al still has 40 left)

Plastic Knives/Forks/Spoons (Al has 70 knives; 100 spoons & 150 forks left, plus Mission BBQ is supplying cutlery)

Small Plastic Party Cups - for wine, etc. (Al has 75 left)

Table Covers (Kenn & Della purchased a ten-pack)

Small Carry Home Containers - for any food left over (Al has 50 left)

Coke Zero and Sprite (for those who do not bring drinks of their own)

Al had suggested picking up several boxes of wine, which Kenn & Della did.



3. Members are never requested to contribute ANYTHING if you don't want to or it is not convenient to do so since we always have plenty of food for everyone without the ladies being requested to prepare side dishes. Having said that, the following EXCEPTIONS should be considered (if possible and feasible - but don't worry about it if you can't)
Salads - if you have a specialty you would like to share

Desserts - if you have a favorite you would like to share

Drinks of your choice (please note that the drinks the Base will be providing are not intended to serve everyone because we assume many of you will bring something you prefer anyway)

Extra Drinks for other guests if you feel so inspired.

Ice - both to put in drinks and to put around beverages. (Kenn's son-in-law Glenn will be bringing a bunch of ice to put drinks in)

Lawn Chairs if you have them. Al advises that they will have seating all around for about twenty with three tables plus three or four card tables - and there is also a picnic table down by the water. (Kenn & Della are bringing their lawn chairs, plus their son-in-law Glenn is bringing a 10' x 10' popup tent)
4. Food Service Support will consist of a grill, two crock pots, a large roaster and a chafing pot with Sterno provided by Al & Mary Ann; The two tables the Base owns being brought by Bill Anderson, along with other tables as may be assigned/offered by others. We'll need a few large coolers with at least one to hold ice for drinks and the others to keep bottled/canned beverages cold. As noted above, Kenn's son-in-law Glenn is bringing a large cooler full of ice.
If in doubt - let Al or Kenn know what you might be able to provide - preferably by e-mail by clicking on these links:
Kenn McDermott
or
Al Ptasznik
PROGRAM
We typically socialize during the arrival time window - which this year will be between Noon and about 1:30pm. We'll dive the boat around 1:30pm, offer the invocation and begin eating. We will hold our honor ceremonies after we finish eating - after which we'll announce birthdays for the month (to see if Mickey wins whether he is there or not), introduce guests, and make general announcements.
If we have any USSVI awards to present we'll do that during this period.
NOTE: Ways & Means Committee Chair John Lamsens will run a special 50/50 raffle with tickets priced at: 3 for $2, 7 for $5 and 16 for $10. The 50/50 money is split with the winner as usual, with the other half going to our Base Treasury - so bring plenty of money with you!
We expect to start the self-serve food line at 1:30pm after we dive - so be there or be square (or stay hungry)
ACTIVITIES
The following activities may be available:
Lawn games such as Corn Hole, Frisbees, Jarts, Boccie Ball, etc - plus Bubbles. Feel free to bring any yard game you might have and enjoy. If anyone has a Badminton net and equipment that could also be set up in the yard.

Fishing from the pier (IF you have a current VA Fishing License)

Launching your own Canoe or Kayak right from the waterfront

Use of Al's Kayak as long as one of the two users is an adult
BRIEF HISTORY
Our Base Annual Picnic was initiated and hosted by Bill & Carol Wellner at their home in Amelia Courthouse for ten years beginning in 2004. At the 2013 picnic Bill announced that one would be their last since Carol would be retiring in 2014 and they wanted their calendar to be open for potential travel and other activities. We very much appreciated the hard work Bill & Carol put into each of our annual picnics and we thanked them very much for their dedication and support of our Base. Bill departed on Eternal Patrol on June 21, 2016 - but Carol remains on our Base mailing list and occasionally joins us for meetings and activities.
FUTURE PICNICS
At our July 10, 2014 meeting we voted to continue holding an annual picnic, but decided to let the date and venue float each year, voting for the specifics each year individually.
Also at the July 10th meeting, and since no member volunteered to host the picnic, we voted to hold the 2014 picnic at Bear Creek Lake State Park on the third Saturday in October.
However, subsequent to that meeting new member Al Ptasznik and his spouse Mary Ann offered to host the 2014 picnic at their beautiful home on Lake Anna. We formally voted at our September 13, 2014 meeting to change the 2014 picnic venue to the Ptasznik home - and have the Base arrange for the main menu items to be catered.
Since we haven't yet quite destroyed their home at the the earlier picnics, the Ptasznik's have continued to invite us back again annually!!
Thanks Al & Mary Ann!!