"I Was/We Were There" Certificates to Virginia Visitors
In recognition for having been a member of the Base entourage that traveled to the U. S. Naval Submarine Base New London, Groton, CT on July 23, 2010, for the visit and presentation to USS Virginia (SSN-774) - Base Commander Kenn McDermott designed and produced custom certificates for each couple or individual attendee. These certificates were mounted in a presentation folder that also included the inscribed photo of Virginia that CDR Tim Salter had put into the shadow box he presented to the Base that day.
Kenn presented these certificates at the August 12, 2010 Base meeting, and either mailed them or presented them by other means to those not present at this meeting.
Here's the photo that is mounted in the shadow box presented to the Base by Virginia CO Tim Salter which Kenn mounted in each folder: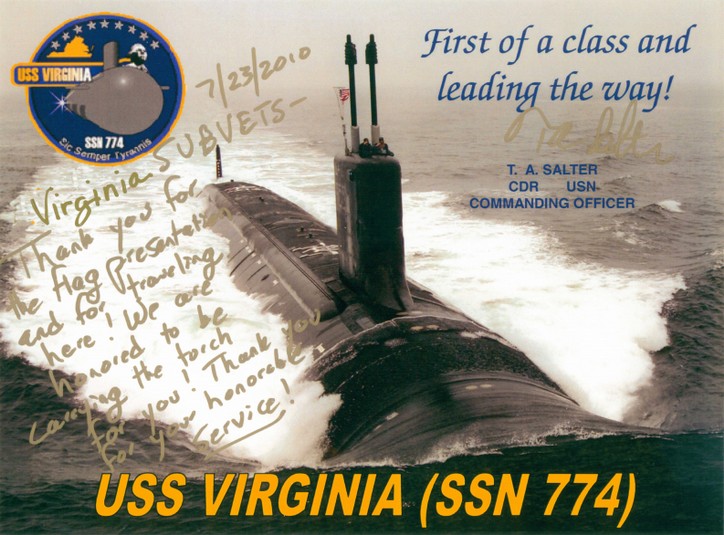 And here's an example of the certificate Kenn designed that was mounted in each folder below the photo. This particular certificate was presented to Cindy Sheaffer - but everyone got one with their own name on it (Couples received a single certificate - thus the "I Was/We Were" title to this section):